Web Application Development
Web Application Development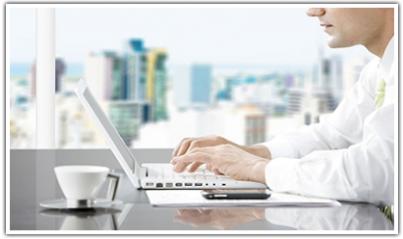 The creative team at Web Solutions has the ultimate responsibility for completing web development projects that translate into powerful sales and informational tools for the client. Although we strive to project an image that conveys each client's specific message and brand, we aren't just about aesthetic appeal. Each project incorporates business strategy, usability, functionality, marketing and user psychology so that the end result performs as well as it looks.
Our Capabilities

Web Development
• planning
• graphic design
• web page development
• web hosting

Ecommerce Solutions
• shopping carts
• online catalogs
• credit card processing

Internet Marketing
• search engine optimization
• pay per click
• web hosting

Web Site Design
Your visitors' first impressions of your web site should never be their last. The design professionals at Web Solutions attack every "blank canvas" with these goals in mind:

• Inclusion of compelling graphic elements optimized for site responsiveness and consistent with existing brand imagery
• Designing a structure that emphasizes maximum usability and positive audience response
• Navigation based on a successful user experience
• Home page design that engages, promotes the brand, and offers clear pathways to critical site content
• Integration of attractive tools for sales and lead generation throughout the site

Custom Web Applications

For clients who seek an alternative to "out of the box" software applications that don't meet all the needs of the organization, Web Solutions has the ability to create custom web-based software applications that can: • Automate numerous processes and collect information through a single application to maximize accuracy and reporting capabilities
• Integrate seamlessly with other online applications and/or legacy databases
• Assure ease of use with a minimum of training for administrative users of all ability levels through clean and cohesive interface design

Internet Marketing

Web Development from Every Angle While defining a site as successful is unique to each client, web site marketing emphasizes the ability to reach a target market and then understanding how that audience interacts with the website. Web Solutions strives to understand each client\'s marketing needs so that we can implement a balanced, but customized approach to the creation of web marketing strategies that bring returns.

To learn more, contact us by phone or e-mail and a Program Manager will contact you immediately.