Enterprise Application Services
Enterprise Application Services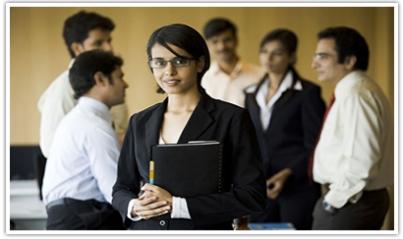 In the fast changing global markets, organizations strive to achieve quick, secure flow of information and have lower response times to be able to make innovative offerings to the market. Enterprise Application Solutions are a pre-requisite to new business initiatives and strategies. GlobalPoint Info Solutions utilizes its experience across the domains and technology platforms to deliver faster returns on investment for its clients. Right from package evaluation, selection, implementation, post-implementation support and development, version upgrades and data management services are the scope of services included in the packaged application portfolio. Total cost of ownership of the enterprise packages are reduced to an extent by utilization of our proven methodologies and domain expertise.

GlobalPoint possess a deep expertise in leading Packaged ERP applications including SAP, Oracle, PeopleSoft and also in related solution areas such as Supply Chain Management, Customer Relationship Management, Enterprise Integration, and Business Intelligence. Our company has the experience in implementation and post-implementation support spans across a wide range of vertical industry sectors - Banking & Finance, Telecommunications, Insurance, Government, Healthcare and Pharmaceuticals.

System Integration Now-a-days the environment of the business is varying. Rising competition, highly informed and demanding customers, and the need for organizations to spread globally are challenging the predictability of businesses. In this situation, to provide a better support and help the clients in taking better decisions, IT needs to reinvent itself on course corrections. It has become more challenging in building solutions with numerous technology choices supporting a dynamic business environment.

The depth of expertise in System Integration capabilities enable us to control your IT investments, risk minimization and deliver total system integration services & solutions addressed to your specific business needs. In order to make the systems compatible, interpretable easily, we combine complex technologies together with our proven processes and enterprise wide information. GlobalPoint Info Sloutions develops and deploys custom application software to update & integrate business processes and systems for high performance, to help the companies in managing their complete information technology needs. We build, design, develop and deliver cost-effective, productive, innovative technology-based solutions with the help of our alliance partners Microsoft.

Our System Integration portfolio offers:
• Architect, integrate and manage custom IT application & information infrastructures
• Integration of Software and Hardware components
• Network Integration
• Enterprise Application Integration
• Legacy to Web Migration

To learn more, contact us by phone or e-mail and a Program Manager will contact you immediately.