Product Developement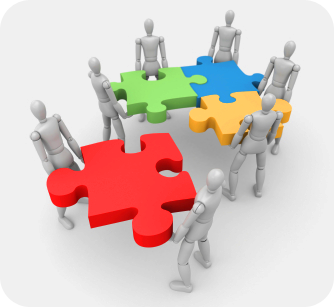 Successful Outsourced product development starts with dedicated leadership planning and the impulse to do more than being cost-effective. Application outsourcing is the logical relation between IT investments and business requirements. Smart clients outsource application development services to empower and transform their business into high performance organization. Our Off shore product development centers at GlobalPoint have acquired expertise in incorporating industry best practices and ensuring greater value to business through the experience working with leading product companies. High skill, sustained focus and ability to rapidly understand your products business drivers contribute to a consistent long-term benefit.

Our Credentials

• Largest outsourced product center with multiple product verticals
• Experienced service provider for over 20 product streams for many leading product companies in USA.
• Designed, tested and supported products in diverse domains such as Banking and Financial, Insurance, Transportation, HR, Finance, Supply Chain, CRM and Business Intelligence & Data Warehousing

Benefits

• Continuous diagnosis of the risks and critical success factors before off shoring
• Analyze and Consolidate your technology portfolio
• Elimination of unwanted heterogeneity and redundancy
• Measure business impact and align technology with business

Our Products

GlobalPoint has diversified successfully, creating strategic and innovative packages and solutions for our clients and partners. Our product portfolio is designed to cater to a variety of companies in diverse industry segments. Our products are user-friendly, flexible, comprehensive, and trailblazers in their respective areas.

Our unique approach is what sets us apart: Our latest Products and Applications also form the foundation of our technology and solution offerings. Our component-based development approach substantially reduces the development life cycle, and helps our customers save significantly in terms of money, time and effort.

To learn more, contact us by phone or e-mail and a Program Manager will contact you immediately.